THIS IS OUR STORY ...
We Austria not because it's our home country and we just have to … NO! We love it because it is truly beautiful.
We travelling the world because we enjoy the freedom and independence it gives us and the thrill of discovering new things every day.
We us because we are convinced we were born for each other and we enjoy every second we spend together – well, at least most of the seconds.
We who we are … together and individually. When we first met in late 2010, we totally fell in love with each other and quickly realized that from now on we will live, love and travel together.
We life and that is why we decided to start an extended world tour. Do for what the right time will never come because the right time is right now.
Subscribe to our YouTube Channel
BIANCA "BC"
TOUR PLANNING, VIDEOGRAPHY & WRITING
Born and raised in Graz, Austria and totally attracted by everything that is fun – shopping, the color pink, unicorns, cupcakes, graffiti, rainbows, French macarons, Sex and the City, Nicolas Sparks-movies, rollercoasters, Pole Dance and a lot more, there is only one thing I am more dedicated to than the fashion of the 50s and the music of the 90s – TRAVELLING. It feels like I have travelled half of my life but not even half of the world. I travelled to many stunningly beautiful places – East, West, North and South. On my journey called life, I lost my heart twice – to Tom and the United States of America. I am a particularly lucky girl because I got to spend two years of my life in the States and I even get to spend my entire life with Tom.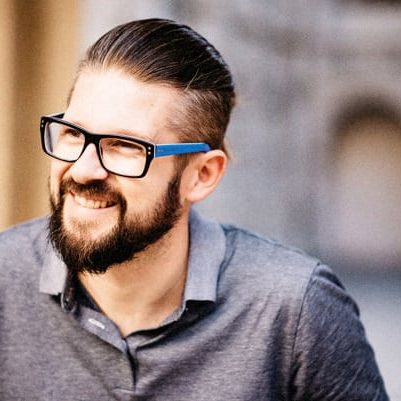 TOM "TS"
PHOTOGRAPHY, VIDEOGRAPHY & WEBDESIGN
Born and raised in Salzburg, Austria and totally attracted by everything that is artsy – impressive landscapes, high mountains, good movies and even better TV shows, good food, brides with ultra-long veils, Lederhosen, creamy ice cream, podcasts and a lot more, there is only one thing I am more dedicated to than being a professional wedding photographer – TRAVELLING. Apart from beautiful Europe, most of my trips brought me to the Latin American continent – Colombia, Peru, Brazil, Argentina, Chile, Costa Rica, Guatemala, Panama, Ecuador and Bolivia. Having seen so many diverse places, I lost my heart to Mexico and New Zealand. Mexico because of Tacos and New Zealand because of its authentic beauty.
LIKE MENTIONED BEFORE
WE LOVE OUR LIFE JUST THE WAY IT IS …
Bianca being passionate about her job in Human Resources and Tom enjoying every second being a professional wedding photographer. Still, we know there's gotta be more and that is what we want to discover and we want to take you on our journey. The journey of our life which will is a journey to ourselves … one time around the world.
Now that you know more about us – go and check out our latest posts …