Paronella Park is a real hidden gem – we just found it because friends recommended it to us. It is located in Manor Creek – approximately an hour from Cairns. It is the legacy of José Paronella, a Spanish immigrant, who created the park for public entertainment in the early 1930s.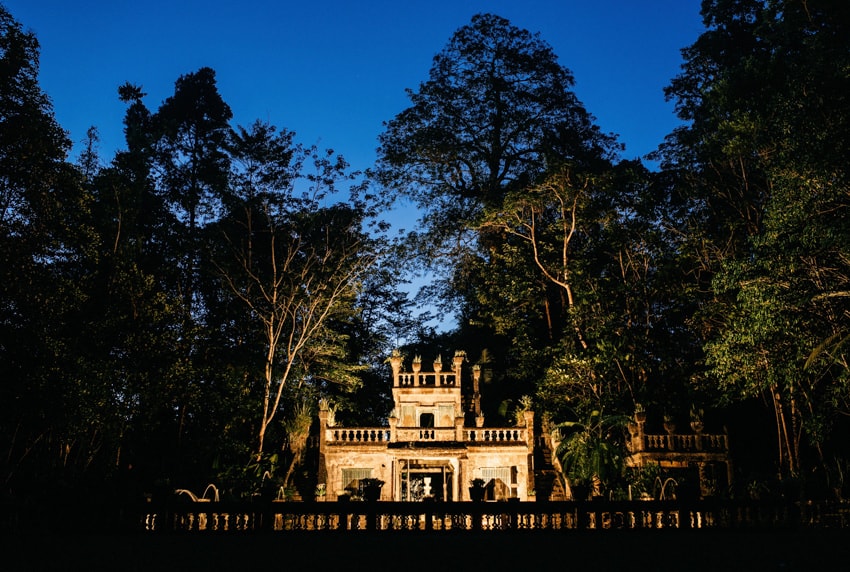 Once upon a time …
In 1913, José Paronella immigrated to Australia from Spain. He left his fiancée Matilda behind to earn money and sort everything out for their common life. At the beginning, he worked at sugar cane farms. Soon, he realized that by working hard on these farms, he will never end up being a rich person – which was his objective before returning to Spain and getting married to Matilda. So, he started to buy cane farms, improving them and then selling them again with profit. After more than 10 years, he returned to his home country as a wealthy man and ready to get married. He did not only return to get married, but also because he had not paid any taxes in Australia and authorities started to put real pressure on him. So, he decided to return to Spain – as he really cared about money and about keeping it for himself – to avoid his taxes being due and return to Australie with another name.
Unfortunately, Matilda, who had not heard from him in all these years, got married to another man in the meanwhile. As José wanted to return to Australia but only with a wife, he decided to marry Margarita, Matilda's younger sister. He returned to Australia a year later as a married man and with a big dream in his pockets – building a castle and a park with lots of entertainment opportunities for the public. As he wanted to avoid being recongnized by the Australian authorities, he travelled to Australia with another name but Margarita refused to do so – so she was identified as a Paronella and he had to pay his taxes.
Paronella Park
He found the perfect piece of land for his dream near Mena Creek, right next to the Mena Creek waterfalls. They soon build the first building – a house where they moved in on a Christmas Eve and that remained their private domicile until the death of José. Highly inspired by Catalan castles of his Spanish home, he built many buildings and an entire entertainment area came into existence – spread all over the park. The park featured several tennis courts, changing rooms for swimmers, a pavilion, a tunnel with an aquarium and a cinema that served as a huge ballroom on the weekends. More than 7.000 trees were planted including the avenue of Kauri trees that points exactly to Mena Creek Falls and provides a wonderful view to the waterfalls. He even created a second waterfall – Teresa Falls (named after his daughter Teresa).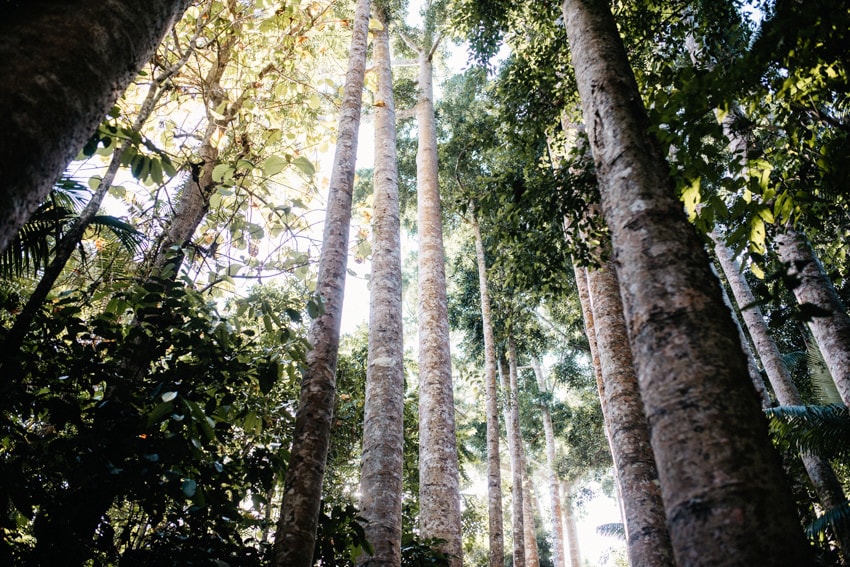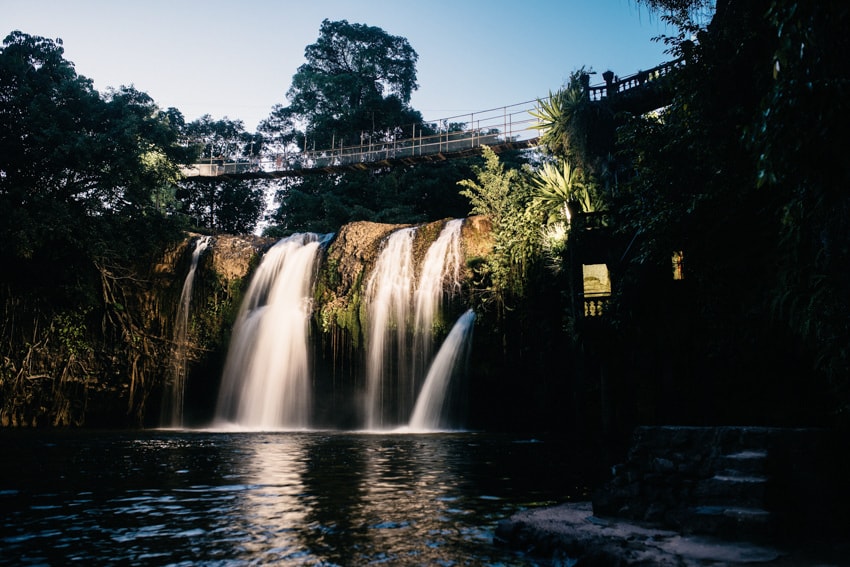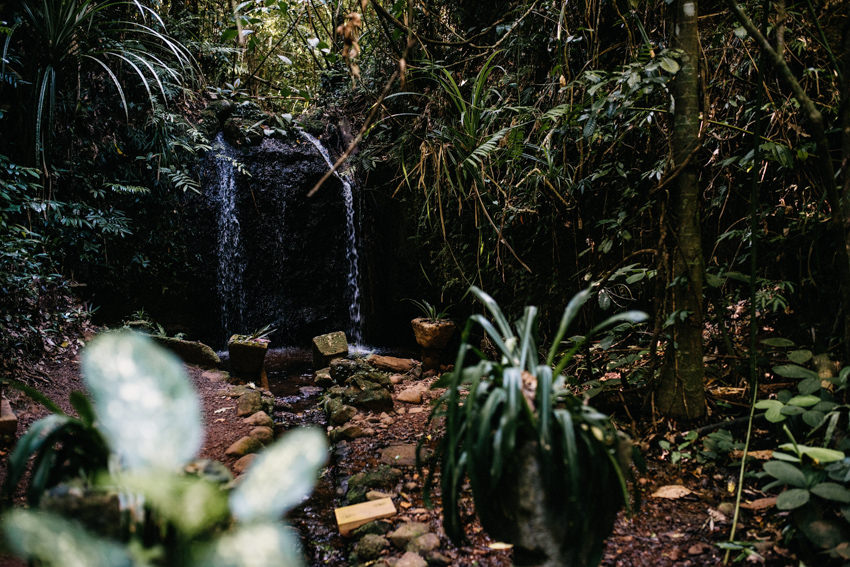 Hydroelectric Plant
José Paronella installed a hydroelectric plant in Paronella Park on the waterfall – it was the first privately owned in Queensland. He used it to produce the electricity for the lights in the park, the cinema and for refrigeration. It was eventually shut down but restored and reactivated in 2009.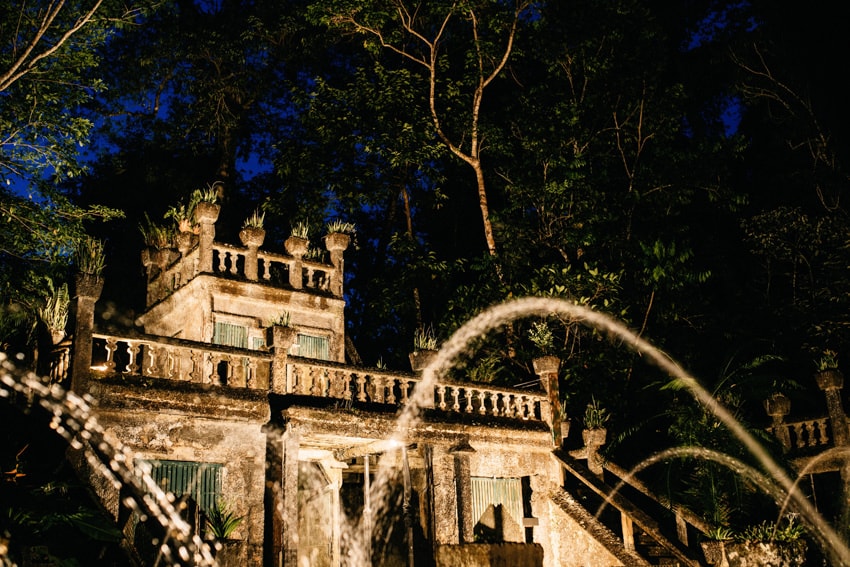 José the Builder
Unfortunately, José Paronella was no real builder – so, he used sand and soil for building (everything he found in the surroundings), making the buildings pretty vulnerable to wind and weather. The park was partly destroyed in 1946 by a mass of logs that first destroyed a railway bridge and then made their way into the park. Everything was rebuilt but José died in 1948 and Margarita started to travel the world (dying on a heart attack in Scotland on her travels). Paronella Park was left and was passed over to the children Joe and Teresa. As Teresa, the daughter had moved away to Brisbane years ago, Joe (the son) and his wife cared about the park. After the death of Joe, the park was eventually sold in 1977.
The Fate of Paronella Park
In the following years, the park was hit by several natural tragedies, destroying big parts of it. In 1979, a fire destroyed big parts of the buildings. In 1986, a cyclone destroyed the park further. In the early 1990s, the current owners of the park bought it, had daughter Teresa fly in to Mena Creek (from Brisbane where she resided until she died) and telling them everything she could remember about the park – which was in a pretty overgrown and desolate condition by that time (not being cared about for many years). According to Teresa's remembrance of the park, it was restored as good as possible and re-opened to the public.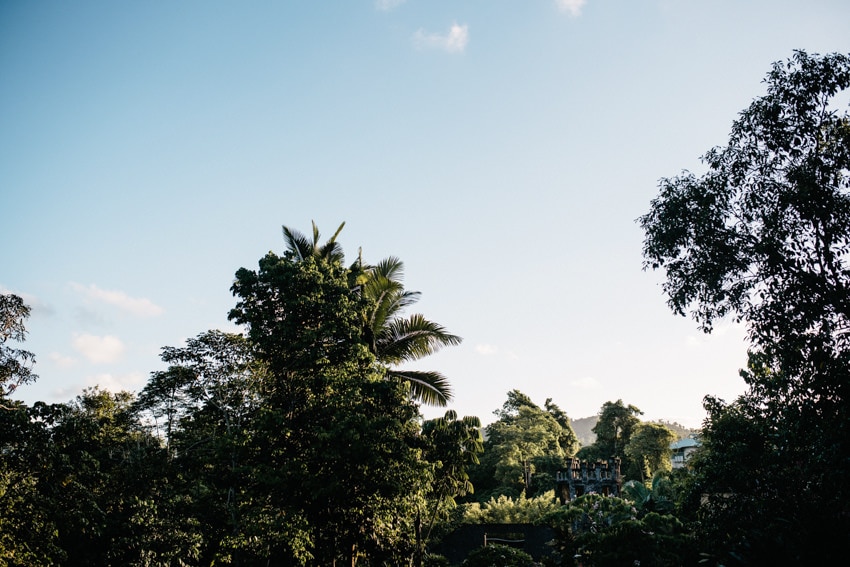 The Dream Continues … visiting Paronella Park
The park is now open 7 days a week. The ticket can be purchased online on the website of Paronella Park. The entrance ticket includes the guided "Dream Continues"-Tour (45 minutes) and the "Darkness Falls"-Tour (60 minutes). The day tour starts every 30 minutes between 9:30 AM and 4:30 PM, the night tour at 6:20 PM. Both tours are completely different. On the day tour, you learn everything about the story of Paronelly Park and walk through the entire park. On the night tour, you get more detailed insights into the park and it's hidden secrets. You also get to enjoy the kiosk with its water fountain in front with a wonderful and totally romantic illumination (and even music). At the end of the night tour, you receive a complimentary souvenir from your guide to take home. It is a piece of the castle (when it was destroyed by a cyclone the last time, they did not remove all the debris but kept to give it to the tourists as a little souvenir) in a little gift bag – it comes with a little note telling you to always hold on to your dreams and never forget to follow your dreams and live them.
For campers, the entrance ticket also includes one night at the Paronella Park campground that is located directly next to the park entrance.
Costs: 45 AUD / per person
Lodging close to Paronella Park